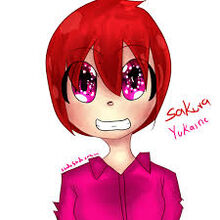 Personality:Sakura is very kind and likes dogs. .
Section heading
Hair color: pink/red and spiky Eye color: brown Dress: a black shirt with a sort of jacket, with a short puffy skirt and thigh high socks. Nationality/Race: half British half Japanese
Section heading
Write the second section of your page here.