Yuen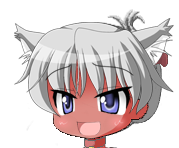 Japanese【ゆえん】​​
Name Inerpretation: 由縁、'所以、or ゆえん all meaning reason which describes the character as a voice of reason because he is wise.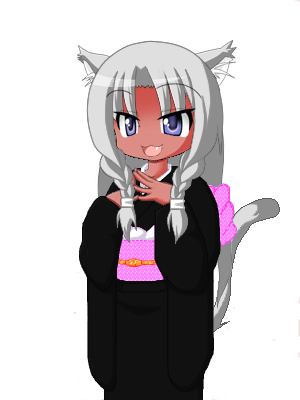 Gender:

Hermaphrodite(20% female, 80% male. In character, Yuen does not mention his gender at all.)

Voice

Range

Core voicebanks:

A#2 - G6

120 bpm

Related

Character

Age

414 (mentally)

14 (physically)

genre
Rock, ballad, requiem, rock, and techno

Homepage

Yuen
Weight
110 pounds (50 kilograms)

Character 

Item

Magic Flute
Creator

(Voice provider and concept creator)

Height

5'4" Feet 

(175cm)

Voice

Source

(We are the same person)

Picture

Link

YuenYuen.Weebly.com
Birthday
January 7th 2000
Likes
Yaoi, Bara,Axes , knowledge, granting peaoples wishes, wearing cute dresses, cakes, and candies
Media List
Youtube

Release 

Date




January 3rd 2014

Dislikes
Henatai, annoying people, rude people
Signature songs
Pesonality: 
Playful and wise. Yuen is also bipolar. His trips are set off when someone is being rude or mean. When this happens, it triggers his murderous side. Over his long life Yuen has tried his best to hide his murderous side by being playful. To make Yuen stable he eats lots of sugary candies. Yuen is also a hopless romantic through his adventures through time and space, but sadly never finds it.
Note: Yuen is a yangire not yandere all of his trips are never triggered because of romance. When Yuen is hurt romantically, he just cries like a baby. But when some one cusses him  out, call a funeral home.
For a complete back story visit Yuen's website
Suplemental information
Hair color: Light grey
Eye color:  Navy blue
Dress: Black or grey kimono
Race/Nationality: Intercontinental Cat Witch
Yuen is a standalone vcv bank only. All core banks are meant to side like a mixture of male and female voice, so it can sound androgynous. You can make him sound more feminie by making him go up on the piano roll or using gender flags. You can make him sound more masculine by putting him down the piano roll or using gender flags.
The password for all voicebanks are : YuenYuen
Note: All information stated here is made true by the creator of Yuen and is subject to change without notice.