MACHINE


(Japanese: マシン - ましん)

Machine - Noun; an apparatus using or applying mechanical power and having several parts, each with a definite function and together performing a particular task.
GENDER
Male
WORKS WITH
UTAU
OFTEN COLLABORATES WITH
AGE
23
MAJOR
2D Animation and Illustration
HOMEPAGE
Homepage
SPECIES
Sphynx cat
HOBBIES
Art, music, video games, road trips
SOUNDCLOUD
SoundCloud
HEIGHT
5'6" (170 cm)
VOICE PLACEMENT
Tenor
DEVIANTART
deviantART
BIRTHDAY
May 4, 1992
LIKES
Coffee, jazz, swing, video games, horror and spooky things, science fiction
YOUTUBE
YouTube
UTAU ENTRY
March 2013
DISLIKES
Bad table manners
FAVORITE PRODUCER
kikuo
UTAU:

[Major] Chatter Rylan Mercier Elky

['Minor] Onsei Mashin Isa Ameyumi Cliodhna Fair Note Desuka'

[Wiki Page Management] Saki Oshiro Akahana Etto Kyomei Otonami Konshin Otonami Lyra Winter Amelia Chandler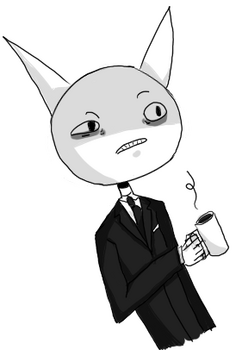 If you have any questions, comments, or concerns regarding me or my UTAU, you can reach me at any of the addresses below, and I will respond as efficiently as I can. Likewise, if you'd like me to work with you to manage a page for one of your UTAU**, please feel free to contact me and we can work something out.
**[Specifically, I'll work with you to help fix layout issues and make minor corrections to formatting and type-style.]
**My aliases are SentientMachine, Mr. Squick, and ClearlyMachine.

Skype: iMaschera
deviantART
YouTube
SoundCloud
Twitter