La (ら)
Name: Anzu (アンズ)
Last name: Kogane (古雅音)
Alias: La (ら)
Name Interpretation: Ra(ら) - a note on a musical scale
Type: UTAUloid
Character bio
GENDER
Female
VOICE RANGE
F3~A4
RELATED

Blood (Little Brother)

Kogane, Aika (Little Sister)

Nakitsura, Kurai (Parental Guardian)

Lo (Genderbend)

Ou're (Share same creator)

Officer Ryota (Share same creator)

AGE
16-17 years
GENRE
Any
HOMEPAGE

Currently none

WEIGHT
56.7 kg
CHARACTER ITEM
???
CREATOR
Zansatsu
HEIGHT / MEASUREMENTS
165.1 cm
VOICE SOURCE
Ace R.
PICTURE LINK LIST
BIRTHDAY
???
LIKES
???
MEDIA LIST
SOUNDCLOUD (Main)
RELEASE DATE

DEMO: Released July 10, 2016

DISLIKES
???
SIGNATURE SONG

PERSONALITY: A teenage girl living with her younger brother, sister and parental guardian in an abandoned shrine as a makeshift house, La is a bit of a timid type with an introverted nature. In her free-time after school, she enjoys playing piano in the school's music room before walking home. La seems to sort of have a carefree disposition at times, but that is due to her extremely calm and laidback personality, seamlessly nothing bothers her.
Voice samples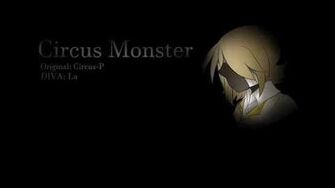 Voicebank
NOTE: This voicebank is NEAR complete, however, there are some sounds that are missing and have yet to be recorded. Such as certain "f" sounds and "t" sounds for example.
Voice Configuration
La's genderbend, Lo, can be achieved by setting her rendering options to "g+17"
An optimal voice range for Lo can be set anywhere between C3~F5. Although that is just the recommended voice setting for him, it does not have to be between that range for his usage.
Gallery