Tartsukka (Anne Erufu) - あんね·エルフ

(Japanese : あんね·エルフ  - Anne Erufu)

NAME INTERPRETATION: 

Anne - Finnish girls and women name.

Erufu - means elf in Japanese.

TYPE: FINloid, Motherloid- (FINloid) Published in Finland.

MODEL:  FIN40

GENDER
Female
VOICE RANGE
N/A
RELATED CHARACTERS

Kazeyama Windy

(Fellow FINloid)

Alexander

(Son)

Aino Erufu

(Daughter)

AGE
40
GENRE
Any
HOMEPAGE
N/A
WEIGHT
Secret!
CHARACTER ITEM
Lily of the valley and rye bread.
CREATOR
Hellkitty112/Littlemochi
HEIGHT
160 cm
VOICE SOURCE
Hellkitty's mother
PICTURE LINK LIST
 N/A
BIRTHDAY
16.3.1974
LIKES
Country side, Lilys, milk, christmas, chocolate.
MEDIA LIST
Soundcloud
RELEASE DATE
 N/A
DISLIKES
unhappy peoples, sadness, rain.
SIGNATURE SONG
many

PERSONALITY :

She's calm and friendly most of the time, but when she's angry, she can seem very agressive and shouting. She lives in coyntry side, Finland. She loves her children , and she can be very worried of them, sometimes. Her real name is Anne Erufu, but because many have confused her to Aino Erufu, she wants to be called as 'Tartsukka'. Aino and Alexander are her children.
Supplemental Information :
 	 	 	

 		 		 		 	

 



Hair color: Blond
Headgear:  none
Eye color: Blue
Earphones: None
Clothes : White, blue, black
Nationality/Race : Finnish Elf woman.
Personal quotes :
"Welcome to home!" or "Are you sure, dear?"
Character Items : Lily of the valley and rye bread.
Dere : Kuudere
Art and Design : Lanttuh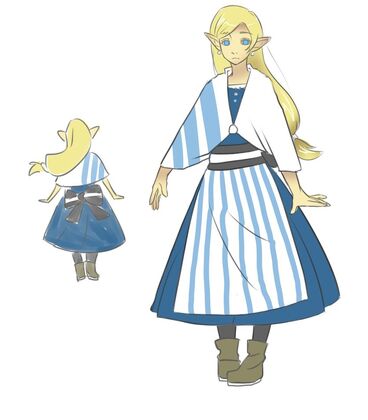 Voice Configuration :
VCV BETA voicebank : DOWNLOAD
Usage Clause :
Do not claim the character or the voicebank as your own.
Follow the UTAU Terms of Service when using Tartsukka.
(Not strictly enforced but please do) Credit Hellkitty112 as the owner of this UTAU.
R-18 is allowed, but not preferred.
Do not make content with Tartsukka that discriminates against race, sex, religion, etc.
Contact to chocolate00panda@gmail.com if you would like to use Tartsukka for commercial works.