RoberTeto Loid

=====(ロベルテト)=====

NAME INTERPRETATION: pretending to be Robert

TYPE: UTAULoid
MODEL: RT1
GENDER
Male, mix of human and saiyajin
VOICE RANGE
c2 - c5
RELATED CHARACTERS

RoberTeta (another dimension)

AGE

31 but 18 in appearance

GENRE
Metal, Rock, Pop,
HOMEPAGE
WEIGHT
75kg
CHARACTER ITEM
Godzilla
CREATOR
God?
HEIGHT / MEASUREMENTS
175cm
VOICE SOURCE
Roberto
PICTURE LINK LIST
CONCEPT ART
BIRTHDAY
no
LIKES

Love ;)




Music and Dance

MEDIA LIST
Youtube
RELEASE DATE
Sep 20, 2011
DISLIKES
you.. XD

PERSONALITY: he's half crazy, but romantic, sports enthusiast. Occasionally meditates in the limbo..... dreamy
Supplemental Information
Hair color: Copper mix
Eye color: Red fire.
Earphones: powder blue.
Dress: brown shirt, blue pants
Nationality/Race: Chilean/Saiyajin
Voice Configuration
His voice sound: c2 beast, c3 mature, c4 young, c5+ android XD.
New!! voicebank tripitch release: RoberTeto Taifuu.
CV Romaji with Hiragana alias ..
Voicebank RoberTeto Loid .. not available
Voicebank RoberTeto F3.. is Japanese only
Voicebank RoberTeto Esp.. is Japanese and Spanish
VCV hiragana only with romaji alias
Voicebank RoberTeto VCV is Japanese only
New apend Zatsuon is VCV romaji encode
(CV sound better with TIPS resampler)
(VCV sound better with tn_fnds.exe resampler)
also, flag Y0 with g+2 or g-2
new oto.ini adds new features
apend Zatsuon flag used H10B3
CVVC Japanese..
http://roberteto.blogspot.com/p/voicebank.html
Media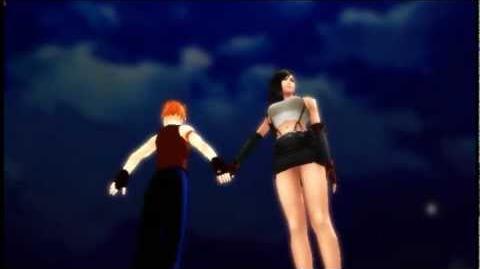 MMD model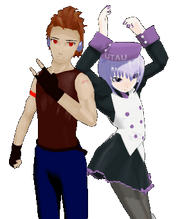 Community content is available under
CC-BY-SA
unless otherwise noted.