Mushiria is a voicebank for the UTAU program.
History
23/6/2019: Mushiria has a first Japanese Voicebank, private.
11/11/2019: Mushiria has a second Japanese Voicebank, released.
7/2/2021: Mushiria has a third Japanese Voicebank, not released (will be released soon)
Concept
Mushiria is 90% mushroom, 7% fairy, and 3% dragon. She has a mischievous and mighty personality. But sings with soft and mature voice.
Item - Mushroom, Sylveon Colors
Likes - Cleanliness, Poisons
Dislikes - Dirty
Birthday - June 23, 2019
Shizuruu&Mushiria's Day: April 4th
Characteristic: Mischevious, likes to sabotage everything. She looks kind, but be careful with her.
Etymology
Mushiria (Mush) - First half of the word "Mushroom".
Appearance
Hair color - Pink peach, ahoge and twintails
Headgear - Blue headwings
Eye color - Green
Earphones - None
Outfit - She has a blue collar and a long pink dress. She has a long tail and flipper arms.
Relations
Download:
ACT2 CV Logical range: F#3~A~4, freq avg: 257.2 (C4), released date: 11/11/2019
Additional information
Terms of Use
All the provisions below shall be applied to the voicebank, Mushiria.
R-18 Content Allowed? Permission required
Commercial Use of Voicebank Allowed? Permission required
Commercial Use of Character Allowed? Permission required
Do these terms apply to derivative characters/voices? Yes
Credit must be given if character's image is used.
This page was created by her creator, DO NOT edit anything included on this page!
Gallery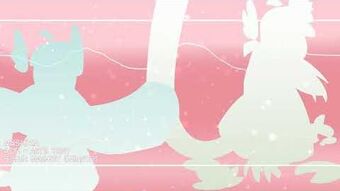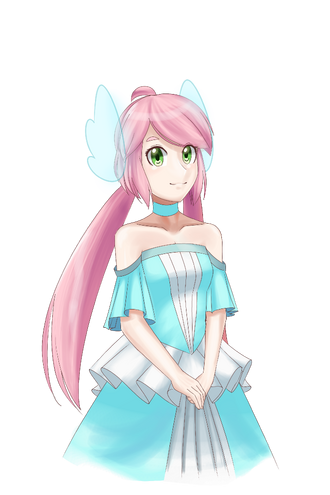 External links