🛠

This subject is a work in progress.
Please bear with us while improvements are being made and assume good faith until the edits are complete.
 More subjects categorized here.

🛠

Mushiria is a voicebank for the UTAU program.
History
23/6/2019: Mushiria has a first Japanese Voicebank, private.
11/11/2019: Mushiria has a second Japanese Voicebank, released.
7/2/2021: Mushiria has a third Japanese Voicebank, not released (will be released soon)
Concept
Mushiria is 90% mushroom, 7% fairy, and 3% dragon. She has a mischievous and mighty personality. But sings with soft and mature voice.
Item - Mushroom, Sylveon Colors
Likes - Cleanliness, Poisons
Dislikes - Dirty
Birthday - June 23, 2019
Shizuruu&Mushiria's Day: April 4th
Characteristic: Mischevious, likes to sabotage everything. She looks kind, but be careful with her.
Etymology
Mushiria (Mush) - First half of the word "Mushroom".
Appearance
Hair color - Pink peach, ahoge and twintails
Headgear - Blue headwings
Eye color - Green
Earphones - None
Outfit - She has a blue collar and a long pink dress. She has a long tail and flipper arms.
Relations
Shizuruu - Semi momma, Same voicer
Sala - Same voicer
Amaine Fumi - Same voicer
Sayaka Chino - Fellow mushroom lover
Download:
Trivia
Mushiria was born because of the carelessness of Shiz (they created Mush because of forgeting cleaning the biohazard in their laboratory), that's why Shiz is Mush's semi momma
Mushiria is trying to learn to pronounce, that's why she can't pronounce some word.
Mush's original appearance is the 50cm tall creature, Mush in humanoid appearance is the result of using Shiz's poison.
Mush is a mischevious and naughty kid, she can accidentally destroy everything (and actually destroyed something)
Mushiria is stronger than Sala, Fumi and normal person, she's always fighting with Shizuruu (although Shiz beats Mush everytime)
Humanoid Mush has supple body, that's why she wanted to be a ballerina
Additional information
Terms of Use
All the provisions below shall be applied to the voicebank, Mushiria.
R-18 Content Allowed? Permission required
Commercial Use of Voicebank Allowed? Permission required
Commercial Use of Character Allowed? Permission required
Do these terms apply to derivative characters/voices? Yes
Credit must be given if character's image is used.
This page was created by her creator, DO NOT edit anything included on this page!
Gallery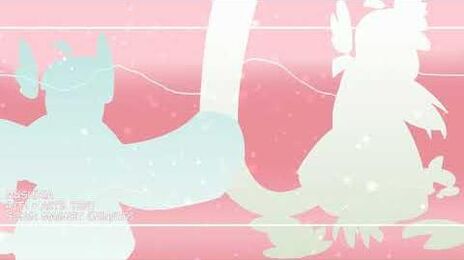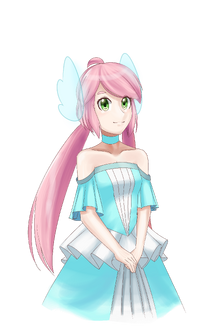 External links