MARUKO AYUME


(Japanese: あ夢マルコ - 

あ

ゆ

め

ま

る

こ - Ayume Maruko)

NAME INTERPRETATION:
マルコ(Maruko; comes from his creator real's name: Marco)

あ(A; There's)

夢 (Yume; Dream)

TYPE: DREAMLOID
MODEL: UTAULOID No.23
GENDER
Male/Shota
VOICE RANGE
D2~F5
RELATED CHARACTERS

Bani Maruko (Mascot, Bacterial character just like Tako Luka or Shiteyanyo)

Ami Ichigawa (very best friend)

Rook (love crush)

AGE
14
GENRE
Techno, pop, rock
HOMEPAGE
Official Website
WEIGHT

132 lb(60 kg)

CHARACTER ITEM
Blue Bunny Plushie/Blueberries
CREATOR
Wizard
HEIGHT
5'2 ft(160 cm)
VOICE SOURCE

Wizard

PICTURE LINK LIST
BIRTHDAY
???
LIKES
Singing, color blue, plushies, helping others, bunnies, cake, blueberries.
MEDIA LIST
RELEASE DATE
November 12, 2011
DISLIKES
Rude/mean people, bugs, sports, making fun of him cuz of his chubbyness.
SIGNATURE SONG
???
PERSONALITY: 

He's an android. Because of his (eternal) age and cuteness its considered a shota boy, no matter his heigh, he might be a bit taller, but that's cuz of his nacionality.

He loves sweets, but also likes spicy (he's mexican). He has a crush on ROOK(utau) and loves to help others in trouble, even if he gets messed too. He's also a crybaby, can't take any simple negative thing without crying, also very indecisive, he totally can't do important chooses.
Suplement Infromation
Hair color: Blue-ish Black
Headgear: Nothing
Eye color: Light brown
Earphones: Black with blue lumination, his right one has antennas that looks like bunny ears
Dress: Dark blue long sleeved shirt inside, light blue polo shirt outside, gray shorts and black sneakers
Nationality/Race: Mexican/Android
favorite phrases: あなたの夢を聞くことができますか?/Can you hear your dreams?
NOTE:He's Mexican but he has an good japanese accent, he also can sing in English and Spanish. Also, PLEASE RESPECT character's chubbyness, do NOT make models/draw pictures of this UTAU thin/skinny.
History
Maruko borns from a sketch of a Vocaself.He represents all the dreams in the music of his creator, the inocence of a little singer that dreamed BIG...he got a voice and turns into an UTAUloid.
Related characters
Artwork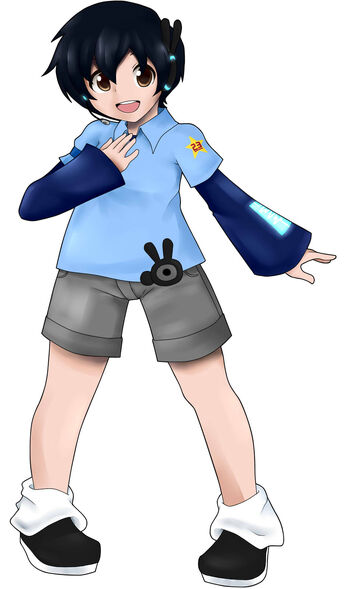 Voice Configuration
A Japanese voicebank encoded in Romaji.
ACTS:
His previous ACTs were taken down by the creator.
New voice in VCV+CV: http://bowlroll.net/up/dl37100
NOTE: Maruko has special syllabes like R sounds in english and spanish, also the L sounds to he's able to sing in Engrish or Spanish.
Maruko's newest Voicebank is romaji enconded, but supports VCV hiragana oto-ed, and CV romaji and hiragana.
Example of Maruko's voice.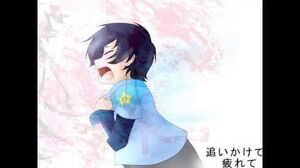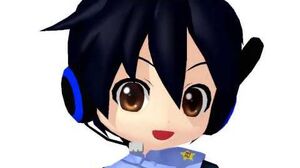 Community content is available under
CC-BY-SA
unless otherwise noted.