| | |
| --- | --- |
|   | LUCETTA HAGESHINE |




(Japanese: - Hageshine Rucetta - 激しい音ルセッタ)

NAME MEANING:
Lucetta - Just a random name. Holds no real meaning
Hageshine - Meaning "Intense sound"

TYPE: UTAUloid

GENDER

Female

VOICE RANGE

A3 to A6

RELATED CHARACTERS

Related characters can be found here.

AGE
19
GENRE
Any
HOMEPAGE
WEIGHT
106 lbs.
CHARACTER ITEM
Strawberries
CREATOR
Skul4eva /HarukaNiji
HEIGHT
5' 2"
VOICE SOURCE
Universally-Skullie
PICTURE LINK LIST
BIRTHDAY

22nd of March

LIKES
Strawberries, Stars, anything strawberry flavoured, tennis, red, singing, 
MEDIA LIST
YOUTUBE NICO NICO DOUGA
RELEASE DATE

22.05.2012

DISLIKES
Tall buildings, water, being interupted while singing, 
NOTABLE WORKS

PERSONALITY: Generally kind and caring, but will get over-protective over strawberries. Her favourite colour is red and she loves strawberry ice cream.
Voice Configuration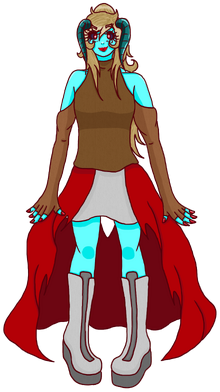 Current VB: VCV
Recommended flags: B0Y0
Recommended Resampler: tn_fnds
Covered songs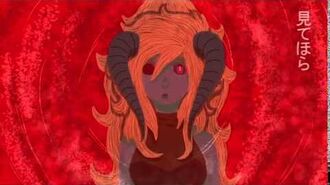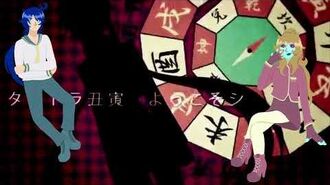 Related Characters
Friends:
Usage Clause
[GENERAL USAGE] It is strictly forbidden to alter/redistribute Lucetta's voicebank. You do not need to ask for permission to use Lucetta for a cover, as long as you link me back to the cover through any of the links below.
Please remember to also follow the UTAU Rules and Regulations.
[POLITICAL/RELIGIOUS CONTENT] Do not use Lucetta for anything that violates laws, or offends any type of group, race, or moral.
Contacting Lucetta's Creator
If you have any questions, queries or problems, you can contact me through one of the following websites:

All content and information on this page is made accurate and approved by Lucetta's creator, Skul4eva. The details seen here may be subject to change without prior notice.