Supplemental Information
Hair color: White

Eye color: Carmine.

Nationality/Race: ??/??.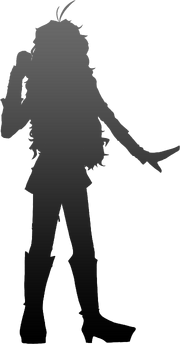 Voice Configuration
Kori is designed for Japanese, latin and Spanish language. It will be demos of their new voice soon.
Links:
Not yet.
Fun facts
· In fact, Kori and Koru are the same person. Kori is the "past part" and Koru the "present part".1

· They feel better on sunny days.

· They hate Hatsune Miku.

· They idolize Uta Utane (Defoko).

· Their voice has become more mature with each ACT.

· They were the first TIMELOID.

· Most of their hair is fake (they're just hair extensions) Their real hair size is the same as Koru Fivet.
Usage Clause
· You CAN'T edit or/and make a genderbend/fanloid using their voice. (Excepting using g flag for getting Koru's voice.) · You CAN'T claim this/these voicebank/s as yours. · You CAN'T use this Utau for religious hymns. · You CAN make drawings and songs (covers and originals) using this character, as long as you credit me for the voicebank (SpanishPandaHero.) · Ask me before using this character for roleplaying, please. · DON'T create +18 stuff of this character, please. · You CAN ship this character with the character you want (even if they are male, female, non-binary or they aren't human) as long as you don't break the last one rule. (No NSFW stuff) · If you can't find here the answer to your question, check the FAQ or send me an ask here or through my personal tumblr account. · Of course, you CAN'T use this character and voicebank for commercial and illegal purposes.
Creative Commons License Info and Voicebank by SpanishPandaHero is licensed under a Creative Commons Attribution-NonCommercial-NoDerivatives 4.0 International License. Based on a work at http://timeloid.tumblr.com/characters. Permissions beyond the scope of this license may be available at http://timeloid.tumblr.com.
Community content is available under
CC-BY-SA
unless otherwise noted.