| | | |
| --- | --- | --- |
| | | Kaneko Toshiyuki |

NAME INTERPRETATION:
Japanese = 金子敏幸

Name Guide = かねこ としゆき Toshiyuki (敏幸) = clever and happy Kaneko (金子) = golden (or metal) child

TYPE: UTAUloid
MODEL: N.A

GENDER
Male
VOICE RANGE
F#2 - D4
RELATED CHARACTERS
None
AGE
15
GENRE
Any
HOMEPAGE
here
WEIGHT
53kg (116.8lbs)
CHARACTER ITEM
None
CREATOR
iPantasticGuy
HEIGHT
Height: 5'5" (165.1cm)
VOICE SOURCE
iPantasticGuy
PICTURE LINK LIST
Imgur
BIRTHDAY
July 30
LIKES
Eating, Listening to Music
MEDIA LIST
Soundcloud Youtube
RELEASE DATE
August 27, 2017
DISLIKES
dark chocolate, hot places, vegetables
SIGNATURE SONG
None
PERSONALITY: He is a quiet but has a reputation for being smart. He also has other talents like singing but he doesn't sing in public. He has no friends but a lot of people want to be friends with him for unknown reasons. He is part of the Literature Club at his school. He has double personalities. His other side is passionate for the people he likes. He would usually stalk them, gathers information about them, etc. He rarely shows his other side in public.
About
ACT1's recording of voice clips started on July 30, 2017, and was finished on August 6, 2017. ACT1 BETA was released on August 13, 2017. ACT1 was declared as a fail but it was still released on August 27. 2017. ACT2 is the remake of ACT1. ACT 2 BETA was released the day after ACT 1 was released (August 28, 2017). ACT 2 was released on 9.23.17.
Downloads
He is no longer available for download
Voicebank Samples
Kaneko Toshiyuki ACT 1 BETA:
Kaneko Toshiyuki ACT 2 BETA:
Kaneko Toshiyuki ACT 2:
Credits
Voiced by Tomasukun
Official Art by LiteraLightStrike
Official Art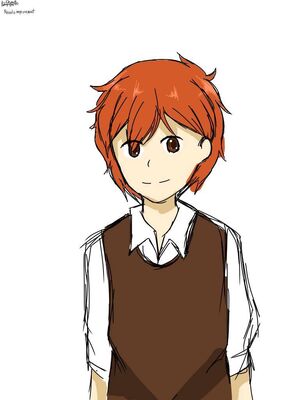 Information
Eastern Name = 金子敏幸
Name Guide = かねこ としゆき
Western Name = Toshiyuki Kaneko
Age = 15
Height = 5'5 (165.1cm)
Weight = 53kg (116.8lbs)
Birthday = July 30
Blood Type = B+
Hobbies = Eating, Singing in the shower
Dere Type = Dandere // Yandere
Race = Human
Nationality = Japanese - Filipino - Canadian
Community content is available under
CC-BY-SA
unless otherwise noted.