Information
Name
 : Hikaru
Lastname
 : Ayanami
Type
:
BL.01
Gender : Male Age : 18
Wieght/Hight : 45/165 Birth Day : 1st August
Release Date : 21th July, 2019
Voice Source : deltaVOCALOID Creator : deltaVOCALOID
Voice Range : C3-C5
Genre : Any
Charater Information
Character Item : Love red case phone, Big knife and Tall sugar crane.
Like : Hot weather, Killing, Ice-cream, Noodle and All sweet.
Dislike : Cool weather, Bad people, Bully people, Tometo and Dirtyness
Related Character : SUN Shu-chan Gure Kani Erngery Onika Printto Magicbeat Akano Kuma Raze Motoki Terasaki
Personality
Hikaru, He's a quiet man among always cheerful. he very kind and love independent boy. he love fun by music.
he can patient for hot weather but he can't patient for cool weather
But if when he angry. he always can kill you or him enemy right now.
Even if you have the strongest defense, he can't keep his attack.
The best way is Do not make him angry and absolutely angry.
Story
Hikaru, He is a legendary mage who Come from the city of giants He is a half-giant. That can transform many things He has enormous strength. And the running speed is very fast But he is quite weak But when it hurts just a little Can prepare to receive the punishment immediately He will catch enemies to tear apart. Or die the most agony.
ฺฺิิ้But he is not always bad. He is the most philanthropist. The most friendly He loves his freedom. He kept the truth very seriously. He always treats cute little dogs.
There are often many children asking to be a disciple with him because he has academic and fighting skills in the style of a killer and a magician.
He is a very sober person. But he is a little too sensitive He is quite serious and most importantly, he is very angry. But, of course, he's always in a good mood to cover up his barbarism. He is very sly.
Scriptions
Homepage : Comming Soon
Picture Link List : Facebook Instagram
Media List : Youtube Sound Cloud
Signature Song : time Machine
Voicebank
Japan CV
CV 1 BETA record in Vivo Y91C
CV 2 EDIT record in Vivo Y91C
CV 3 The first voicebank in My Computer
CV4 the best Voicebank
VCV the first VCV
Gallely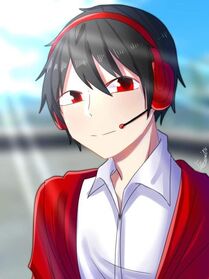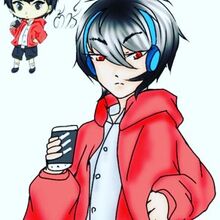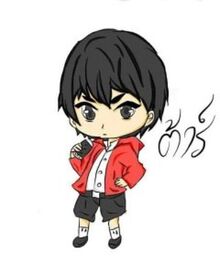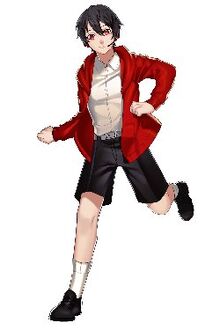 Community content is available under
CC-BY-SA
unless otherwise noted.