HARUKA EIGHTS


(Japanese: 八木はるか- Yagi Haruka)

NAME INTERPRETATION:
八木 = Yagi (Concerning the number 08)はるか = Haruka (Faraway, Distant)

TYPE: TIMEloid
MODEL: 08
GENDER
Questioning (They/Their/Them" or "One/One's)
VOICE RANGE
G#3-C#5 (D#4)
RELATED CHARACTERS

Ayame Tenneson (Friend)
Akira Niner (Friend)
Koru Fivet (Creator of all Haruka's "human" forms.)
Mx.Balkyoo (Memory vessel -> Some sort of memory disk.)


AGE

Unknown

GENRE
Any
HOMEPAGE
Timeloids website

WEIGHT

42 Kg (92lb)

CHARACTER ITEM
Sceptre
CREATOR
SpanishPandaHero (YouTube Channel) SpanishPandaHero (DeviantArt)

HEIGHT / MEASUREMENTS
151 cm (4'11)
VOICE SOURCE
SpanishPandaHero
PICTURE LINK LIST
Concept art,

BIRTHDAY
March 31st
LIKES
Music (especially Jazz and classical music), Reading, playing football (soccer) and basketball.
MEDIA LIST
You Tube
RELEASE DATE
March 31st, 2012 (old vb) - August 4th, 2015 (new vb)
DISLIKES
Technology, closed minded people, spiders and rude people.
SAMPLE
Shikabane no Odori

PERSONALITY: Haruka is quiet and reserved. They hardly ever talk to people (usually just talk to Ayame, Akira, Koru and Balkyoo)

They usually think on future possibilities rather than immediate realities. Although Haruka rarely talks about their feelings to people, they're really sentimental and sensitive. They think that emotions are a good logic. Due to their bad childhood, Haruka has a lot of complexes and a bad self-confidence. In fact, Haruka has a poor memory, however thanks to Mx.Balkyoo they don't forget anything.
Supplemental Information
Hair color: Pink.
Eye color: Blue and brown.
Nationality and Race: Spanish - ??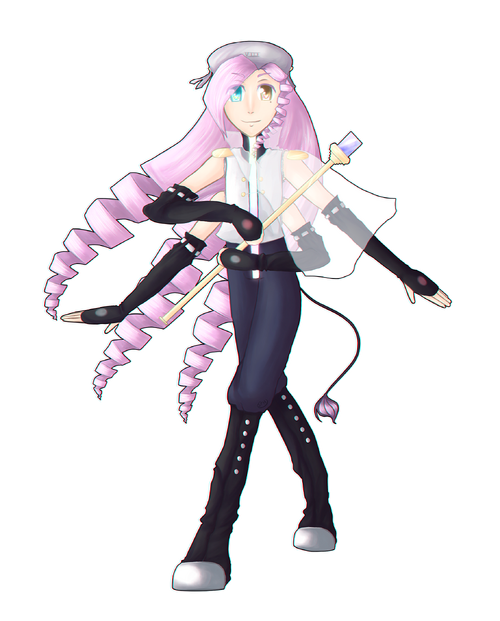 Voice Configuration
TECHNICAL INFORMATION

HARUKA EIGHTS (ACT 4,5 CV VC Multilanguage) (八木はるか CV VC Multilanguage ACT 4,5)
ARCHIVE FILENAME
Haruka Eights CV VC multilanguage TypeC ACT 4,5 .zip
ARCHIVE FILESIZE
49,5 MB
DATE RELEASED
August 4th, 2015
NO. OF VOICE PHONEMES
Files: 82 voices: 786
TOTAL UNCOMPRESSED SIZE
48922488 bytes
PHONEME ENCODING
Romaji with hiragana and romaji alias
AVERAGE FREQUENCY
304.8 Hz (D#4)
FRQ FILE PRESENCE
YES
LANGUAGES SUPPORTED
Japanese, spanish and latin
UNOFFICIAL SUPPORTED LANGUAGES
italian, esperanto and maybe more
OTO.INI PRESENCE
YES
TUNED OTO.INI
YES
LANGUAGE PARSED VIA OTO.INI
NONE
VOICEBANK AUTHOR
SpanishPandaHero
TECHNICAL DIRECTOR
SpanishPandaHero
RECORDING SOFTWARE USED
Adobe Audition and Audacity
RESAMPLER
EFB-PB
FLAGS
H0Y0F0B0C4
DOWNLOAD LINK: Download Mirror (mediafire)

SPECIAL NOTES:
Their voicebank is a cv vc multilanguage, however is focused on japanese, spanish and latin, you can use it for other languages if you want. You can use it as a CV if you don't know how to use a CV VC.'
Usage Clause
· You CAN'T edit or/and make a genderbend/fanloid using their voice.
· You CAN'T claim this/these voicebank/s as yours.
· You CAN'T use this Utau for religious hymns.
· You CAN make drawings and songs (covers and originals) using this character, as long as you credit me for the voicebank (SpanishPandaHero.)
· Ask me before using this character for roleplaying, please.
· DON'T create +18 stuff of this character, please.
· You CAN ship this character with the character you want (even if they are male, female, non-binary or they aren't human) as long as you don't break the last one rule. (No NSFW stuff)
· If you can't find here the answer to your question, check the FAQ or send me an ask there.
· Of course, you CAN'T use this character and voicebank for commercial and illegal purposes.


Creative Commons License
https://i.creativecommons.org/l/by-nc-nd/4.0/88x31.png

Info and Voicebank by SpanishPandaHero is licensed under a Creative Commons Attribution-NonCommercial-NoDerivatives 4.0 International License.
Based on a work at http://timeloid.tumblr.com/characters.

Permissions beyond the scope of this license may be available at http://timeloid.tumblr.com.
Community content is available under
CC-BY-SA
unless otherwise noted.