| | | |
| --- | --- | --- |
| | | Harmony Orion |

NAME INTERPRETATION:
ハーモニー (Harmony) - The combination of simultaneously sounded musical notes to produce chords and chord progressions having a pleasing effect.

オリオン (Orion) - Rising/dawning in the sun.

TYPE: UTAUloid
MODEL: 030 - Chosen to be similar to Luka Megurine (03).

GENDER
Female
VOICE RANGE
F3-C5
RELATED CHARACTERS
Family: Kaede (younger sister),Rhythm (older sister)

Friends: Zuri Steel, Sitara, Nao Shinobu, Hideki, Hibiki

AGE
16
GENRE
Pop,electronic and blues.
HOMEPAGE
youtube
WEIGHT
106 pounds (48 kg)
CHARACTER ITEM
Pink Microphone/Lupe(ルーペ).
CREATOR
Kira Goddess
HEIGHT
167cm (5'5), In heels 179cm (5'9).
VOICE SOURCE
Kira Goddess
PICTURE LINK LIST
DeviantArt
BIRTHDAY
July 2nd
LIKES
Pocky, green tea, cats, videogames and reading manga.
MEDIA LIST
YouTube
RELEASE DATE
Harmony Orion ACT 2, Fluffy and Soft- November 5th 2015.

Harmony Orion Light/Emphatic - February 4th 2016. Harmony Orion VCV - July 2nd 2017.

DISLIKES
Sushi, dogs and rude people.
SIGNATURE SONG
The Lost One Is Weeping
PERSONALITY: Harmony is a hard working girl who is a bit clumsy

at times.She's quiet but loves to practice singing when ever she can to get better. She loves to meet new people and is very friendly to everyone!
Supplemental Information
Bank information: Harmony Orion has CV Japanese voice banks with limited English capabilities amd a normal Japanese VCV voice bank. VCCV and Arpasing English banks are planned for the future.
Hair Color: Brown.
Eye Color: Left white, right pink.
Favourite Color: Pink/Black.
Bio: Harmony was born blind in her left eye and later developed cataracts and thus she covers it with a pink rose eye patch, suspended on a chain. She's like a doll in a sense and has a very fragile state of mind/physical body so she tend's to stay as an introvert. Harmony has a very cold heart but tends to be more loving and caring when around her sister's and/or friends. She loves cold weather and finds Winter her favorite time of the year. Harmony loves animals and owns a wolf-like creature that is mostly dark gray with a white under belly. The creature- Lupe has dragon wings that are a dark pink colour.
Website
http://utau-harmony-orion.webs.com/
Terms Of Use
・Do not sell, modify or redistribute the contents of this voicebank! 
・Voicebank may be used in other voice synthesis programs or as a Talkloid so as long as its not used to create offensive content.
・Respect Ayame-san (飴屋/菖蒲様)'s rules for all UTAUloids! Please refer to the UTAU website for more information; http://utau2008.web.fc2.com/t
・Give due credit for anything you use, including this voicebank, UST authors, intrumentals and Ayame-san/UTAU.
・If you're unsure about something, ASK! 
・All conditions set by UTAU apply to this voicebank.
Downloads
Kira Goddess contact e-mail: kiragoddess2@gmail.com
Harmony Orion Act 2: http://www.mediafire.com/download/2u7u0ctegsinqxz/Harmony+Orion+Act2.zip
Multi-pitch: http://www.mediafire.com/download/jd2j7248cn82f0c/Harmony_Orion_Multipitch.zip
Light: http://www.mediafire.com/download/n4kdk7qkyfqoj9b/Harmony_Orion_Light.zip
Appends:
Soft: http://www.mediafire.com/download/paor541m0aqcmoj/Harmony+Orion+Soft.zip
Fluffy: http://www.mediafire.com/download/7zo8d8cux2er7co/Harmony+Orion+Fluffy.zip
Emphatic: http://www.mediafire.com/download/1ljubq6jh3dsusb/Harmony_Orion_Emphatic.zip
VCV: http://www.mediafire.com/file/jpu313uxz888jjo/Harmony+Orion+VCV.zip
Gallery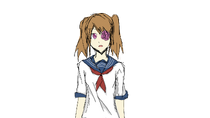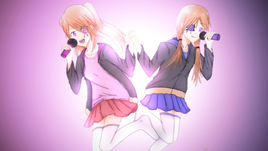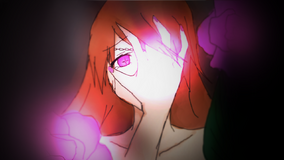 Community content is available under
CC-BY-SA
unless otherwise noted.