Ham

(Originally HARMON-E,Now referred to as "Ham")

NAME INTERPRETATION:

Originally a nickname of HARMON-E, now his actual name. Please refer to him as that.

GENDER
Male
VOICE RANGE
Exact range is dependant on the bank
RELATED CHARACTERS
AGE
13
GENRE
Pop
HOMEPAGE
cheesum.org
WEIGHT
102 lbs
CHARACTER ITEM

Coca-Cola

CREATOR
Senorcheesekun
HEIGHT
5 ft 2 in
VOICE SOURCE
Senorcheesekun
PICTURE LINK LIST
DeviantArt
BIRTHDAY
November 27, 1998
LIKES
Coca-Cola, 
MEDIA LIST
Youtube
RELEASE DATE

Sep 11, 2011,(ACT2)

Feb 19, 2012 (ACT3)

Jul 3, 2012 (VCV)

Aug 3, 2013(Lite VCV)

DISLIKES
Pepsi
SIGNATURE SONG
Personality: A narcissistic, perverted asshole. Cares very little for anyone other than himself and those he knows extremely well, and is extemely rude to everyone else. Frequently steals coke from Walmart. 
Supplemental Information
Colours: Matching his sister's.
Eye color: Brown
Nationality:  Piece of meat/coke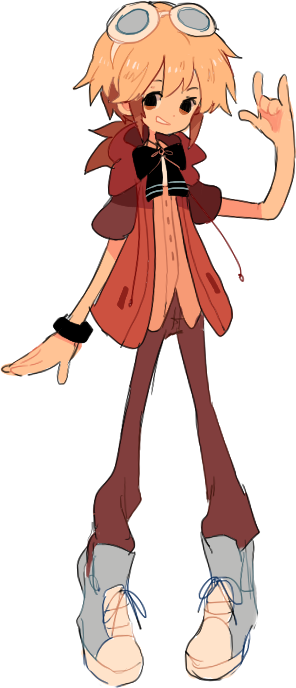 Usage Clause
General
♪ Usage must follow the terms set by UTAU's Creator, Ameya/AmeyaP
♪ No Claiming this voicebank as your own, or claiming to be it's creator.
♪ The creator holds no responsibility if incidents occur.
Voicebank Usage
♪ Persmission is not required for banks to be used.
♪ Showing the creator is not required, but appreciated.
♪ No using the banks under a different name to the name of the voicebank, claiming the bank as someone else etc
♪ Do not use the samples in the voicebanks for another UTAULOID's voicebank.
♪ Modification of the OTO.ini file is ok for personal use. Contact the creator for any major issues.
♪ Commercial usage requires the creator's permission
♪ R18 works (explicit content, works of violence/sex) are allowed as long as the content isn't discriminatory in any way.
Other
♪ Roleplay of the UTAU is forbidden.
♪ Creative works featuring the UTAU ( Such as Fanfiction/Games/Song covers/Comics/Fanart/other) can derive from set personality if it's appropriate.
Voice Configuration
Soft VCV: http://www.mediafire.com/?h9w25hgrz7fa9ee
VCV: http://bowlroll.net/up/dl6182
Dual pitch Lite VCV: http://kie.nu/1dMa  This article is written and certified true and correct by the author of the character. The details seen here may be subject to change without prior notice.
Community content is available under
CC-BY-SA
unless otherwise noted.