FUYUKO KOBAYASHI


(Japanese: 小林冬子 - こばやし ふゆこ- Kobayashi Fuyuko) 

NAME INTERPRETATION:
小林 (Kobayashi; Small woods)

冬子 (Fuyuko; Winter child)

Her name could be interpreted as "The winter child from the small woods."

TYPE: FUYUloid
MODEL: 01
GENDER
Female
VOICE RANGE
G#3 ~ D#5
RELATED CHARACTERS
Fuyuki (Older brother)

Cyrus (Older brother figure)

Yukito (Fellow FUYUloid)

AGE
19
GENRE
Any
HOMEPAGE
Official Website
WEIGHT
121 lbs (55 kg)
CHARACTER ITEM
Alaskan Malamute
CREATOR
Fuyushinju (design by KaiSuki)
HEIGHT
5'3" feet (162 cm)
VOICE SOURCE
Fuyushinju
PICTURE LINK LIST
BIRTHDAY
September 14
LIKES
Sweets, baking, reading, sleeping, people
MEDIA LIST
YouTube
RELEASE DATE
September 14th, 2016
DISLIKES
Bitter foods, math, hot days
SIGNATURE SONG
しりたくない (I Don't Wanna Know)
PERSONALITY: Fuyuko is a very upbeat and positive girl. She enjoys making people smile and wants to protect their happiness so they don't have to feel so miserable in their lives, and she is willing to do almost anything to support her friends as a sideline cheerleader. She is rather sensitive to emotions so anyone that is very upset affects her greatly. An empathetic girl, she will cry for you if you have no tears left to cry. She is a fast learner, so anything new she wants to learn she will have mastered within a week. One day she would like to open up her bakery and spread happiness to everyone who comes in for her pastries.
Voicebank Download
Her VB is available for download here. This is a VB pack which includes her normal and SHOUT!! VCV.
Supplemental Information
Hair color: Royal blue
Headgear: Blue beret
Eye color: Aqua
Dress/Outfit: She wears a kimono but with a more modern touch to it, formed into a skirt. Although you can't see too well she wears shorts underneath her kimono and she wears white boots with a blue outline. She wears a frilly bracelett on her left arm

Voice Configuration
I use a g-5 on Fuyuko, but you can do anywhere from 0-5.
Trivia
Loves blueberry tea the most once it's filled to the brim with milk and sugar.
Uses "watashi" pronoun.
Speaks English, Japanese, and elementary Spanish.
Can bake very well but can't cook so well.
"Very frightening if angered."
She is polyamorous.
Concept Art
Concept art is done by KaiSuki!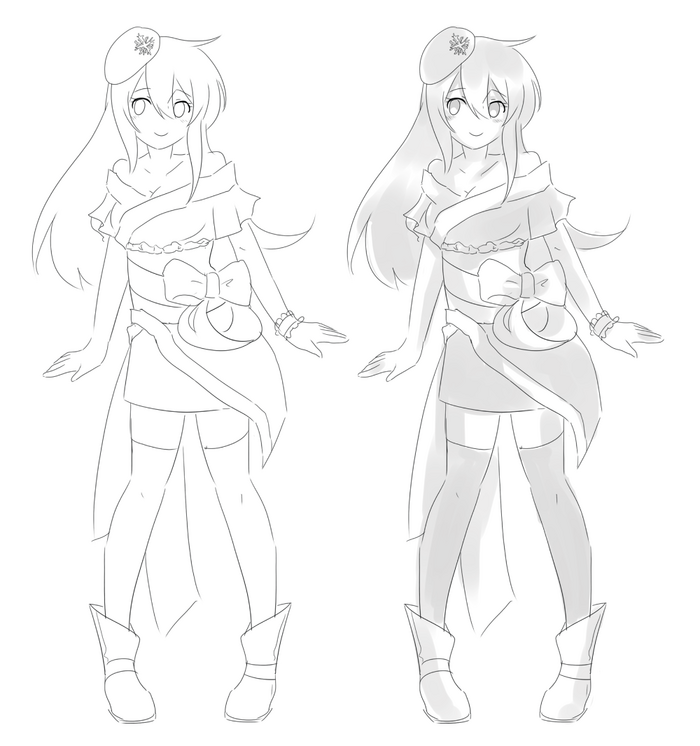 MikuMikuDance Model
Her MMD model was created by MayDayFireBall and you can find her deviantArt here! http://maydayfireball.deviantart.com/