Emmanuelle BluR is a voicebank for the UTAU program.
History
They are the same person in two version of reality of one small Earth-like world. Due to the glitches of their reality they able to see themselves in mirrors. In Shado they appear in different parts and always broke the rule, meeting at the borderline. They are crazy about themselves and eternally love each other. They afraid of mirrors in Shado, 'cause mirrors in Shado merge them into one person and they cannot share their love.
Red works somewhere in the services sphere maybe a waiter in some cafe. She doesn't satisfied with this, but she don't complain on her life. At school she was fond of singing, however, was not able to enter the conservatory, so, has only secondary education. She can not tolerate the exact sciences, considering them too complex. In her spare time Red tried to learn to knit, but more than scarves did not get.
Blu is aspiring artist and studies in the respective university. Blu has initial higher education (future architect). At school he was fond of biology, however, didn't want to become a doctor contrary to popular belief. He didn't like lessons of foreign language (English). He fully understand grammar, but had very bad pronounce. In his spare time he likes to walk around the city and make sketches of passers-by.
Concept
Blu - phlegmatic; Red permanently in a depressed state, which is trying to hide behind a false gaiety. The favorite poses is always in the spirit of a la Theatre and in general "that our life - the game.
Item - blue-red anemone flower
Likes - Blu - oil paint, detectives
Red - licorice candy, almond cakes, music, novels in paperback
Dislikes - mirrors
Etymology
Emmanuelle - ...
BluR - Blue&Red. (Blu is a boy, and Red is a girl.)
Appearance
Hair color - white with red and blue endings
Headgear - none
Eye color - red anf blue
Earphones - none
Relations
Voicebank distribution
Warning: You should choose Red or Blu part of voicebank via prefix.map.
Voicebank
Reclist
Range
Description
DL
Act 1
Japanese CV
A2-C5
"Released on February 11, 2016. Discontinued."
no DL
[Mirage]
Japanese CV
A2-C5
"DL in archive with VCV."
no DL
SYNTH
Japanese VCV 8mora
A2-C5
"Converted from [Mirage]."
MEGA
mediafire
Voice details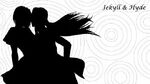 Input - romaji encoded and romaji&hiragana aliased
System - Microsoft Windows
Voice samples
Additional information
Terms of Use
All the provisions below shall be applied to the voicebank, Emmanuelle BluR.
R-18 Content Allowed? Permission Required
Commercial Use of Voicebank Allowed? Permission Required
Commercial Use of Character Allowed? Permission Required
Do these terms apply to derivative characters/voices? Yes, but derivatives must be created with permission
Trivia
Gallery
Community content is available under
CC-BY-SA
unless otherwise noted.