EKO KAJITSU


(Japanese: エコ果実 - Echo Fruit/Eco Fruit)

NAME INTERPRETATION:
I have no valid excuse for this name other than I like fruits and Eko is just a cool name!

(エコ果実)

TYPE: UTAUloid / Deutschloid / ZVloid
MODEL: ZVloid
GENDER
Male

10% Cat

VOICE RANGE

F#2~D#4

RELATED CHARACTERS
Kinichi (Older Sister, Fellow ZVloid)
AGE
13
GENRE
(This voicebank has no target genre)
HOMEPAGE
http://zerovoid.weebly.com/
WEIGHT
67 kg
CHARACTER ITEM
Purple Guitar
CREATOR
HEIGHT
149.86 cm
VOICE SOURCE

Hibiki Masako

Also known as: ZeroVoid ゼロボイド

(CREATOR)

PICTURE LINK LIST
http://zerovoid.weebly.com/artwork.html
BIRTHDAY
May 30th, 2001
LIKES
Electronics, Blue, Purple, Vanilla, Fruits, Cucumbers, Potatoes, Cheese, Green, Cats, Puppies or Small dogs (Eko Kajitsu is only afraid of larger dogs), Ketchup, Tomatoes.
MEDIA LIST
YOUTUBE
RELEASE DATE
May 30th, 2014 (Creation Date)

October 30th, 2014 (CV Release)

DISLIKES
Homophobic people, Anti-Gays, Any vegetable other than cucumbers and potatoes, Cat haters, Large dogs (Eko Kajitsu is Cynophobic - Afraid of dogs), Mayonaise, Pickled cucumbers.
SIGNATURE SONG

PERSONALITY: Eko Kajitsu is a very quiet and intelligent teenager. Can be very nice, but gets very angry easily. Very mature, other than Eko's impatience and short temper. Eko is 10% cat.
Supplemental information
Hair: Short, thick. Turquoise (Green+Blue).
Headgear: none
Eye Color: Green (can change to grey or blue depending on mood)
Dress: Long-sleeve shirt with white sleeves; Sleeves are white, shirt and pants are black. Purple and white skull design on shirt; Purple bracelets, belt, and shoes; Black fingerless gloves. Cat ears with matching hair color.
Nationality/Spiecies: German / Duetsch
Physique: Slim.
Eko Kajitsu is the first ZVloid. ZVloid stands for: ZeroVoid UTAUloid.
Eko Kajitsu VB
Eko currently has two voicebanks. The voicebanks are listed below.
(CV) Romaji encoded with Hiragana aliases. Some syllables are smooth, some are sharp.
As stated in the name interpretation, Eko Kajitsu sounds like he is echoing when using Mode1.
BEFORE DOWNLOADING:
IF YOU ARE USING EKO KAJITSU ACT; NORMAL V1 OR KINZOKU, SOME NOTES ARE BROKEN! If UTAU crashes while rendering a specific note, you may need to fix it in the OTO settings!

Eko Kajitsu ACT; VCV (VCV, obviously. 5 mora) (60.31 MB) http://www.mediafire.com/download/4mi9reo0gq9tzt5/Eko+Kajitsu+ACT%3B+VCV.zip
Eko Kajitsu ACT; POWER (CV, but can be made into some VCV notes via recordings and oto) (10.33 MB) http://www.mediafire.com/download/1baaf7aida8ewdu
Eko Kajitsu ACT; normal v2 (CV only) (29.71 MB) http://www.mediafire.com/download/zwhjz6y1c06b8de
Eko Kajitsu ACT; normal (CV only) (5.3 MB) http://zerovoid.weebly.com/cv-normal.html
Eko Kajitsu ACT; Kinzoku (CV only) (1.3 MB) http://zerovoid.weebly.com/cv-kinzoku-append.html
The CVVC Dutch voicebank will be made very soon!
Flags
Yg-5 or Yg-10 = Eko Kajitsu YOUNG
g+10 = Eko Kajitsu ADULT
Yg+6 = Eko Kajitsu SOLID
88 (BREATH) = Eko Kajitsu WHISPER
(I really need to get some time to make real appends)
Eko Kajitsu's Design
Eko Kajitsu's dressing was made by ZeroVoid
Read the supplemental information for more info on the design.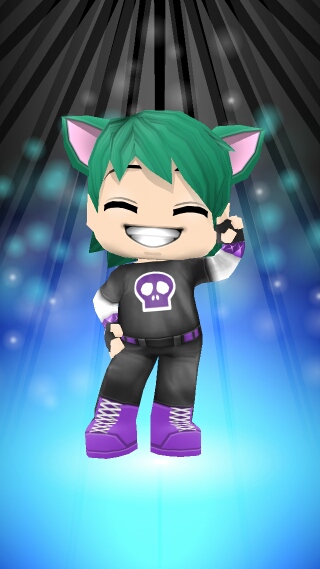 Community content is available under
CC-BY-SA
unless otherwise noted.