"Oh, you can't swim?"
—...
Drygva is a voicebank for the UTAU program.
Profile
He's playful, a little mischievous. Due to the long solo pastime, can be too chatty.
He passed all his existence by dragging victims into its swamp. At one point in his life, he decided to start contacting people somehow differently, and made friends with a girl whom he found in the forest, hiding from something incomprehensible. For a long time he helped her to hide and survive in the thicket of the forest, and yet he did not dare to drag her into the swamp. When she decided to return to the city, he did not interfere with her, but he always waited for her return. However, without waiting for her, he decided to change his habitat and at the moment he is often seen in the green consulate of the Shado.
Etymology details
Drygva: bog or quagmire (belarussian).
AC1: A - Avier's, C - cancelled status, 1 - number of UTAU in line.
Character details
Description: Youkai cat, not very large in size with birdlike legs and massive upper paws. Ash hair, eyes with yellow-green sclera and small black pupil.
Outfit: It seems that he is wearing a poncho with a hood that mimics a cat's ears, but in fact, the poncho is part of him. He wears 3 belts on his belt, and 4 more belts go down from under the poncho, imitating tails.
Likes: swamp, dark places, little girls, hide and seek, fried chicken wings
Dislikes: bright lighting, drought, duckweed
Relationships
Voicebank details
Voicebank
Reclist
Range
Description
DL
CV
Japanese CV
E2-C4
"Has "miau" (meow) phoneme.
DL in archive with VCV."
no DL
SYNTH
Japanese VCV
E2-C4
"Converted from CV."
[MEGA]
[mediafire]
Voice details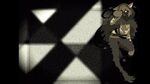 Input - romaji encoded and romaji+hiragana aliased
System - Microsoft Windows
Voice samples
Terms of Use
All the provisions below shall be applied to the voicebank:
R-18 Content Allowed? Permission Not Required
Commercial Use of Voicebank Allowed? Permission Required
Commercial Use of Character Allowed? Permission Required
Do these terms apply to derivative characters/voices? Yes, but derivatives must be created with permission
Gallery
Trivia
He's impim, closed species by kunmao.
Community content is available under
CC-BY-SA
unless otherwise noted.