CUSL-01: Hana Sakura CV JAPANESE NEXTGEN_01
ABOUT:
AGE: 13 - 15 years old (Unless you are doing a backstory PLEASE USE THE OFFICIAL AGE)
GENDER: Female (She/Her)
Sexuality: Asexual
Voice Type: CV Hiragana with Romaji Alias.
Voice Provider: HanatheNeko
INFO:
Hana is a CV Hiragana Voicebank with Romaji Alias. She is a part of Project NEXTGEN, CUSL Series.
CUSL stands for Character UTAU of SAKURA LABS.
Project NEXTGEN is a Renewed Version of Sakura Project, Which is now known as SAKURA LABS.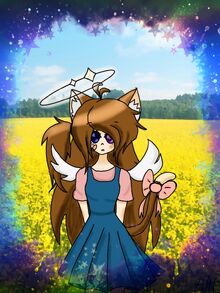 Community content is available under
CC-BY-SA
unless otherwise noted.