BEEM

 (Japanese: 

BEEM

 -

  

ビーム

)

NAME INTERPRETATION:

BEEM ( Beam ;  ビーム ) - Her name means ray that shining as a moon. She doesn't has a surname likes B@LL or Bew Powerine, She has only short name " BEEM " ( Bi i mu )

TYPE: 

Veloid / UTAU 


MODEL: UNKNOWN

GENDER
 Female 
VOICE RANGE

A#3 ~  D#6

RELATED CHARACTERS

 B@LL  Powerine     (Close friend)

 Bew Powerine  (Close friend's sister) 

Tenshino Koe       (Friend)                                                 Tsubaki             (Friend)                                     

Karin              (Friend) 

AGE
15
GENRE
N/A
HOMEPAGE
 Official site
WEIGHT
48 kg
CHARACTER ITEM
Smart phone
CREATOR
 Veloid S
HEIGHT / MEASUREMENTS
166 cm
VOICE SOURCE
Beem

PICTURE LINK LIST

BIRTHDAY
January 10th
LIKES

Free goods Cupcake ,    Apple's Product ,  Flower ,  Video games            

MEDIA LIST  

RELEASE DATE
 Junly,31th
DISLIKES

 Noisy, fat

SIGNATURE SONG
- Heart Beats -

Personality:  Beem is so strong with everything, She can bear eveything when happen. She has power to break everyone when she get angry, But she nice to everyone for normal. She always be a strong girl . She looks mature but her feeling likes a normal teens. She always check the vocaloid news everyday.She loves to dress up in cute outfits, and generally just loves to have fun. Beem's habit is listen to music and practice to sing a song every weeks, She wishes she has a powerful voice. However , Her habit makes everyone happy in everytimes. Oh  ! She is not tomboy !

Character Design
Hair color: Long black ponytail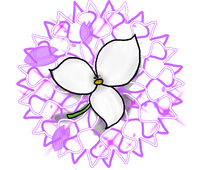 Eye color: Green eyes       
Dress:  Green shirt,Green skirt,Green & white boots and                           Magic Trillium flower -  Magic Trillium flower or Beem's flower is flower that looks normal flowers. But It has magic that makes flower not rot.      
Nationality: Thai
Voicebank Downloads
First created is 23/7/2016
■  Beem CV ( Normal + laugh )
This voicebank is new version of UTAU VELOID1. This voicebank is normal sound CV + laugh. This voicebank works on Window & Mac ! This voicebank maybe likes power version.                                              
Download:   http://www.mediafire.com/download/a5e14hhhe39f9ao/Beem+CV.rar
Other Related Characters
 This is more character that  related with Beem.
Kanomwan ( Friend )
Roos ( Furloid Friend )
Toshio sasagawa ( Furloid Friend )
​Her Idol that She loves them all.
Nagone Mako
Gahata Meiji
Macne Nana
Macne coco white
Macne coco black 
​
Term of use
VOICEBANK in Veloid:
All voicebank of VELOID was made up by  Veloid S . The first Veloid created in 2016 . That is B@LL Powerine or a virtual singer created for the free-to-use UTAU software . Every voicebank was created by imagined of  Veloid S . Every voice makes for a new and look different . The  design of every version of utau will change when them update . We  hope the every   voicebank   will make  everybody  happy  with future  nature  sound .
VOICEBANK of  BEEM:
For this voicebank its free,You don't have your money to buy it. This voicebank is new version of UTAU VELOID1. This voicebank is normal sound CV + laugh. This voicebank works on Window & Mac ! Not forget to credit me Veloid S
Contact Veloid S
Picture of Beem
Generation

Beem CV

This design was design by MekmilkBew04 or creator of Bew Powerine, She design and send to me. Then I drew this offficial  picture for Beem with program called      Medi bang paint Pro !




This is her flower on her head called "Magic Trillium flower"

   Picture

Community content is available under
CC-BY-SA
unless otherwise noted.