BASIC INFO
Akiyama Momokoe is an UTAUloid owned solely by 
AUBEARGINE
 (or alternatively
found here
), created
by 
Sounds-Like-Balloons
, Designed by
MissJorru
, and voiced by Kanaicci. She has only a Japanese CV voice bank.
You can find her official toyhouse page HERE.
VOICE SAMPLES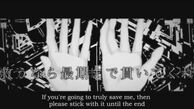 Good voice sample at 1:06
TERMS OF USE / RULES
If you would like to use Momokoe in any way, shape, or form, please contact AUBEARGINE for permission! The quickest way to get a response from me is to private message me on Toyhou.se, Twitter, or DeviantArt! All can be found on my carrd.
EXTRA INFO:
Personality: childish, mischievous.
Blood Type: o
Weight/Body Structure/Physical Faults: smal, short, flat chested
Race/Species: android
Friends: Akeme Nagisa, Hibikino Shouhaya, aurora, Haruto, Aito
Likes: music, board games, computer games, reading, cosplay
CAUTION:
Please note that this wikidot page is no longer accurate as Momokoe is no longer owned by Sounds-Like-Balloons.
V1 ARTWORK
Community content is available under
CC-BY-SA
unless otherwise noted.