Akira Chiharu

(Japanese: 章千春 - Akira Chiharu)




NAME INTERPRETATION: 章千春 (Akira Chiharu) - Chapter of 1000 springs

TYPE: UTAULOID
MODEL: 18
GENDER
Female
VOICE RANGE

  UNKNOWN

RELATED CHARACTERS

Chiharu Jun (Older Brother )

AGE
15
GENRE
  UNKNOWN
HOMEPAGE
Akira Chiharu's Blog
WEIGHT

48 Kg

CHARACTER ITEM
  Butterfly
CREATOR
Angyveto 
HEIGHT

158 Cm

VOICE SOURCE

Angyveto

PICTURE LINK LIST
DeviantART
BIRTHDAY
April 24
LIKES
 

Spring , Music , Flowers 

MEDIA LIST
RELEASE DATE

 In 2011

DISLIKES
 

cold , spider ,Winter

SIGNATURE SONG
PERSONALITY:

She is joyful and one can sadist
Voice Configuration
Akira's voice is by default, encoded in Romaji and with Hiragana aliases.
        - Japanese CV Act 4:HERE
       -  Japanese Whisper Act 3:HERE
TECHNICAL INFORMATION

JPN Act 4  





                     

ARCHIVE FILENAME
Akira_Chiharu_Act4 
ARCHIVE FILESIZE
104 Mo 
DATE RELEASED
12.08.2013
NO. OF VOICE PHONEMES

Voice1 : 130

Voice2 : 130

TOTAL UNCOMPRESSED SIZE
160 Mo
PHONEME ENCODING
Romaji (Hiragana aliases and prefix for the 2nd voice)
AVERAGE FREQUENCY

Voice1 : G3~B4

Voice2 : D#3~G4

FRQ FILE PRESENCE
YES
LANGUAGES SUPPORTED
Japanese
OTO.INI PRESENCE
YES
VOICEBANK AUTHOR
Angyveto
RECORDING SOFTWARE USED
Audacity

DOWNLOAD LINK : HERE

(please use  efb-gt )
Design: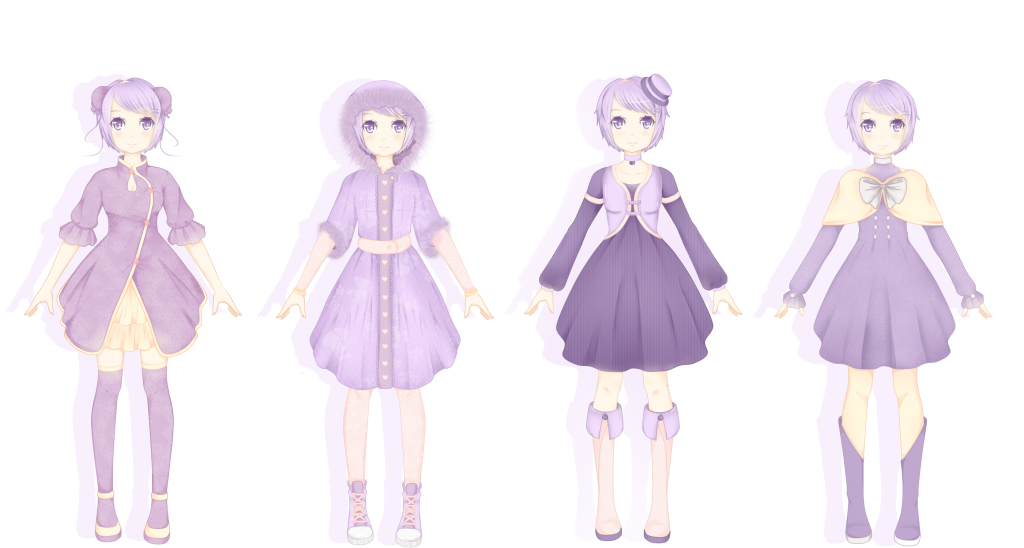 Usage Clause:
Do not claim as your own.
Do not use this UTAU for anything illegal or offensive to others.
You do not need permission to use the voicebanks.
Please put 'Akira Chiharu' in the title/description if he is used in any of your works.
Do not redistrubute the voicebanks.
Do not redistribute a modified version of this Voicebank.
Do not use the samples in the voicebanks for another UTAULOID's voicebank.
YOU MAY modify the oto.ini, but do not publicly distribute a modified oto.ini of the voicebank(s) without permission.
Other:
FB page : https://www.facebook.com/AkiraChiharuUTAU
br pack : http://www.mediafire.com/download/dp8khghg90m9xuf/Akira_Chiharu_Br_Pack_1.rar
Community content is available under
CC-BY-SA
unless otherwise noted.