Agony Light

Japanese: 苦光




Actual Name : Unknown

The first Taiwanese FURloid.

Created in Jul 29th, 2016 .
NAME INTERPRETATION:

Agony is ágein 【lead】in greek , means physical pain , Different from the creator name Discrod "Night" the Agony uses the same pessimistic adjective word same as the first name but with the "Light" in last name.
TYPE: FURloid
MODEL: DN000666
Concept ART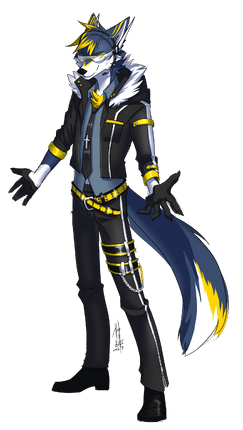 Blue wolf with gold streaked hair and tail,
Uses the same model headgear from the creator.
Supplemental Information
FurryAffinity page Link
Personal Page Link
Creator Page Link