ANUBIS


(Japanese: アヌビス - Anubisu) Although its real name is Rashidi Ata.

NAME INTERPRETATION:
Anubis = Name of a god from the ancient Egyptian religion
Rashidi = Wise in egyptian.
Ata = Twin in egyptian.

TYPE: -
MODEL: -
GENDER
Agender
VOICE RANGE
D2~B5 (A3)
RELATED CHARACTERS

GUAU
(Its pet)
GASUTO
(He's its "butler/subordinate") CUL
(Idol)
MAIKA
(Idol)

AGE
+ 13.000
GENRE
Ballads, Slow songs...
HOMEPAGE
-
WEIGHT
80Kg (176 lb)
CHARACTER ITEM
A cane with an Ankh
CREATOR

DeviantART (DestinyKayChan)
You Tube (SpanishPandaHero)
HEIGHT / MEASUREMENTS
193 cm (6'4")
VOICE SOURCE
SpanishPandaHero
PICTURE LINK LIST
Concept,

BIRTHDAY
October 7th
LIKES
Philosophy, history, eating dreams, red haired people, kidding GASUTO, the magic, 

Strategy Games and Poker.

MEDIA LIST
You Tube
RELEASE DATE
October 7th 2013
DISLIKES
Eating nightmares, the sex, sometimes the humans, 
SIGNATURE SONG
RELEASE DEMO (The seventh me and Cara Mia Addio)

PERSONALITY:


It appears to be shy but the reason why ANUBIS doesn't talk a lot is because ANUBIS doesn't care about things that doesn't bother it.

It is really clever and wise. ANUBIS loves strategy Games and card games.




Although ANUBIS is a cold person and never shows its true feelings, it's a fact that ANUBIS is really emotional and empathic...But It knows how to avoid those feelings.

ANUBIS likes kidding people when it gets along with them.
Supplemental Information
Hair color: True hair: Black or navy blue with blue highlights. Final hair/smoke hair: Purple, cyan and pink.
Eye color: Green and blue (Heterochromia).
Nationality/Race: Egyptian / A dream-eater (More or less like a Baku) with a great knowledge about sorcery.
Voice Configuration
ANUBIS is designed for a lot of languages. Its voicebank is a multi-language and it's enconded in romaji.
TECHNICAL INFORMATION

ANUBIS CV VC Multilanguage (アヌビス CV VC Multilanguage)
ARCHIVE FILENAME
ANUBIS CV VC Multilanguage.rar
ARCHIVE FILESIZE
29.3 MB
DATE RELEASED
October 7th 2013
NO. OF VOICE PHONEMES
Files : 85 Voices : 834
TOTAL UNCOMPRESSED SIZE
47308008 bytes
PHONEME ENCODING
Romaji with hiragana and romaji alias
AVERAGE FREQUENCY
216.2 Hz (A3)
FRQ FILE PRESENCE
YES
LANGUAGES SUPPORTED
Japanese, latin, spanish, esperanto
UNOFFICIAL SUPPORTED LANGUAGES
Italian, german, "engrish", portuguese, romanian, korean, tagalog, chinese, russian and maybe other languages
OTO.INI PRESENCE
YES
TUNED OTO.INI
YES
LANGUAGE PARSED VIA OTO.INI
Japanese, latin, spanish, esperanto, etc..
VOICEBANK AUTHOR
SpanishPandaHero
TECHNICAL DIRECTOR
SpanishPandaHero
RECORDING SOFTWARE USED
Adobe Audition
RESAMPLER
Fresamp
FLAGS
Y20F20H30C22L5g+2
DOWNLOAD LINK: Download

SPECIAL NOTES:
The quality of the voicebank is acceptable.
Concept Art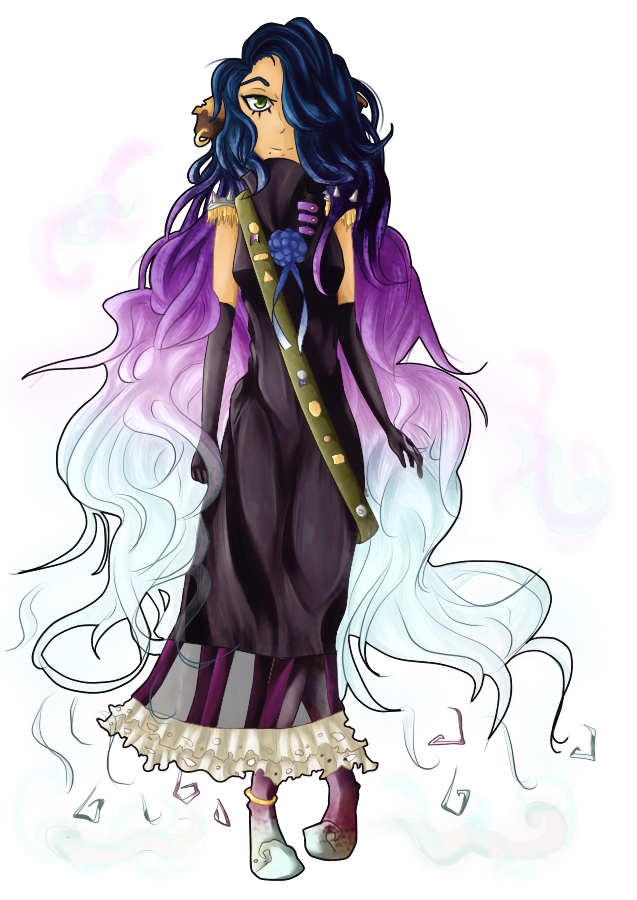 Usage Clause
You can see its usage clauses here: TIMEloids' usage clauses
Community content is available under
CC-BY-SA
unless otherwise noted.